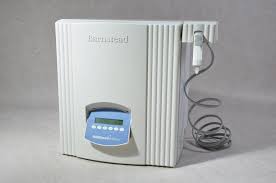 D8981
Barnstead Nanopure Infinity Pyrogen Free UF Laboratory Water System
**DISCONTINUED** Filter are still available.

For critical applications requiring NCCLS TYPE 1 water with pyrogen removal using a 10k mol wt. Uf membrane.
Replacement Filters
System Operating Manual
Other Comparable Systems

Retail Price : $0.00
Our Low Price : $0.00

Sorry, This product is no longer available. Please call for alternatives
---
For biological applications cell and tissue culture, in vitro fertilization, DNA studies and monoclonal antibody production. Produces up to 1.5 liters/min. of pyrogen-free water. Intermittent flush automatically cleanses ultrafilter—ensuring that impurities do not deposit on its surface. Plus, five-minute fast flush quickly rinses unit maintaining constant purity. Water quality: pyrogen level, <0.01EU/mL; TOC, <5ppb; bacterial level, <1CFU/mL with standard 10,000MW ultrafilter. Optional 5000MW ultrafilter is also available. Cartridge replacement is easily accomplished by opening the front door.
Feed Water Requirements

Types1 Tap  Potable, RO, DI, distilled.
TOC Less than 1.0 ppm.
Turbidity 1.0 N.T.U. maximum.
Pressure Range Gravity feed to 100 psig  7kg/cm2 maximum.
Temperature Range 4.4°C - 48.8°C  40-120°F

Product Water Quality

Resistivity ASTM, CAP and NCCLS Type I
TOC Less than 5.0 ppb
Endotoxin Less than 0.001 Eu/ml
Flow Rate 1.5 lpm maximum at minimum inlet feed water pressure of
30 PSIG at 60 HZ and with a new final filter.

Specifications

Suitability as qualified by laboratory analysis.

Electrical Requirements

The NANOpure Infinity UF is equipped with a power cord to be plugged into an electrical
outlet of the appropriate voltage.
Voltage and Frequency  Nominal
Model D8981 120 VAC, 50-60 Hz 98-127 VAC, 47-63 Hz, 1 phase
Model D8982-33 230 VAC, 50-60 Hz 220-253 VAC, 47-63 Hz, 1 phase
Environmental Conditions
Operating: 4°C - 49°C; 20% to 80% relative humidity, non-condensing. 

Installation

Category II  over-voltage in accordance with IEC 664. Pollution Degree 2 in
accordance with IEC 664. 
Altitude limit: 3,500 meters.
Storage: -25°C to 65°C; 10% to 85% relative humidity.

Declaration of Conformity  -33 models only

Barnstead|Thermolyne hereby declares under its sole responsibility that this product conforms
with the technical requirements of the following standards:

EMC: EN 50081-1 Generic Emission Standard; EN 50082-1 Generic Immunity
Standard

Safety: IEC 1010-1-92 Safety requirements for electrical equipment for measurement,
control, and laboratory use

Part I : General Requirements
per the provisions of the Electromagnetic Compatability Directive 89/336/EEC, as amended
by 92/31/EEC and 93/68/EEC, and per the provisions of the Low Voltage Directive 73/23/
EEC, as amended by 93/68/EEC.
---
Related Categories
See All :