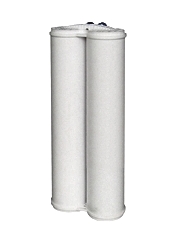 A-PROG0T0S2
PT-PACK TS2 Filter Pack
Pretreatment Pack - Comparable to Millipore PR0G0T0S2, PR0GOTOS2, PROG0T0S2, PROG0T0S2 Progard S2 pre-treatment pack for Millipore Elix Advantage, RiOs Essential etc. Progard filter pack long) With a RFID tag.



For systems made 2012 or earlier

Retail Price : $543.00
Our Low Price : $380.10


---
This filter is designed to remove large particles and organic compounds, softening water, and remove chlorine from tap water to protect the RO membranes.

Purification Technologies:

Activated Carbon
Anti-Scaling
Depth Filtration
---
Related Categories
See All :